Allen County Ghosts and Hauntings
---
Lima State Hospital Cemetery
394-398 E Chapman Road
Lima, OH 45801
40.773668,-84.094788
In June of 1896, 23-year old Celia Rose poisoned her brother, mother and father with a mixture of Rough on Rats and cottage cheese on their farm on what is now Malabar Farm (Richland County) property. She was found guilty in court, but was acquitted on grounds she was mentally ill. She was sent to Lima State Hospital in Allen County where she died in 1934. Her ghost is said to walk among the graves here (hers is the one with the small plaque) and also at the small home at Malabar Farm where she killed her family.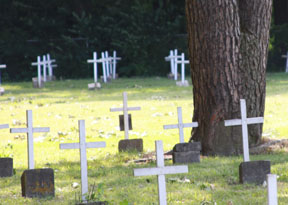 Old Farm Spring
Between North Elizabeth
and North Union Streets
Lima, OH 45801
40.761719, -84.104988
The ghost of an elderly man once walked from his home to an old spring, his lantern wagging in the air. He was seen quite often in the 1890s.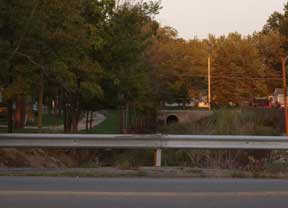 ---

View Allen County Ghosts and Hauntings in a larger map