Putnam County Ohio Ghosts and Hauntings
---

Railroad Bridge
9676 Road 19
Continental, OH 45831
41.041653,-84.227062
The ghost of a girl has been seen on the old railroad bridge near Kalida and also walking along the roadway.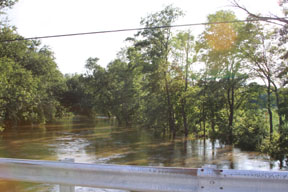 Blanchard Cholera Cemetery
State Route 224, Road 5F
Blanchard, OH 45856
41.023039,-83.923802
Most of the burials here were from the 1849 and 1852 cholera epidemics stretching across Ohio. Voices have been heard in the cemetery along with children's laughter and crying.
---

View Putnam County, Ohio Ghosts - Kalida and Blanchard in a larger map