Knox County Ohio Ghosts and Hauntings
---

Curtis Mansion (Round Hill)
500 N. McKenzie Street
Mt Vernon, OH 43050
40.399021,-82.481095
A little girl is said to peer out the windows at those who are walking the streets at night.
Old Fairchild Estate
Corner of Division and Gambier
Mt Vernon, OH 43050
40.391751, -82.477158
The ghost of a murdered housemaid walks the old brick roadway and the grounds of the estate where she was murdered.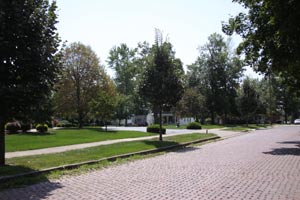 Knox County Poorhouse
7315 Possum Street
Mt Vernon, OH 43050
40.348466,-82.550746
Haunted by the people taken into its doors. Faces have been seen in the windows and apparitions have been seen around the property.
---