Franklin County Ohio Ghosts and Hauntings
---

The Kelton House Museum
586 E Town Street
Columbus, OH 43215
39.961415,-82.984457
Ghostly apparitions of soldiers and workers have been seen inside and around the back of Kelton House.
Cultural Arts Center
139 West Main Street
Columbus, OH 43215
39.955593,-83.003303
The Cultural Arts Center was built where Ohio's first penitentiary was located from 1812 to 1834. Just around the corner and down the street was the gallows. The ghosts of two hanged there haunt the building.
Greenlawn Cemetery
1000 Greenlawn Avenue
Columbus, OH 43223
39.939143, -83.033255
If you knock on the Hayden Mausoleum door at Greenlawn Cemetery, you will hear someone. . . or something knock in return.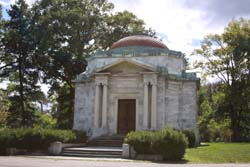 Ohio Theatre
39 East State Street
Columbus, OH 43215
39.960155,-82.999126
Built on land that was once the city building. Ghostly pranks and flickering lights have long plagued this beautiful building.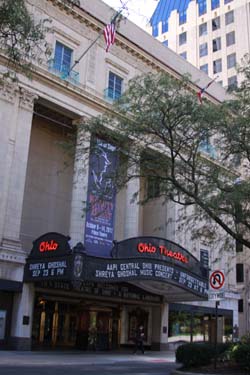 Fort Hayes
546 Jack Gibbs Blvd
Columbus, OH 43215
39.972976,-82.987894
Once the Columbus Arsenal, this property was a recruiting and training post for many soldiers from the Civil War through the Vietnam War. Now called Fort Hayes, it is haunted by the ghost of soldiers who came to the camp including one killed in front of this building by the explosion of a cannon.
Elevator Brewery
161 North High Street
Columbus, OH 43215
39.965642,-83.001477
The Elevator Brewery is haunted by the ghost of a man who was killed by an angry lover in the winter. Footsteps can be seen in the snow.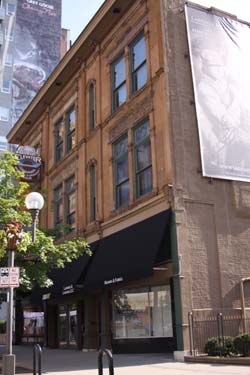 Central Ohio Fire Museum
260 N. 4th Street
Columbus, OH 43215
39.968117, -82.996956
Old firehouse horses once kept there to pull the fire engines can be heard whinnying in Engine House 16.
Franklin University Offices
323 E Town Street
Franklin University
Columbus, OH 43215
39.959655,-82.990787

The ghost of an office worker plays pranks on those working there.
Columbus State Community College
550 E Spring Street
Columbus, Oh 43215
39.968372,-82.986517
Columbus State was built over the old Catholic Cemetery. Ghosts of those who were buried there and not moved haunt the area.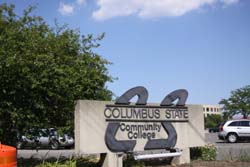 Glen Echo Park
Columbus Parks and Rec
510 Cliffside Drive
Columbus, OH 43202
40.018712,-82.997592
Glen Echo Park is haunted by the ghosts of a girl killed in the park and a man who committed suicide.
Walnut Grove Cemetery
5561 Milton Avenue
Worthington, OH 43085
Walnut Grove Cemetery is haunted by ghosts who form as mists around the cemetery.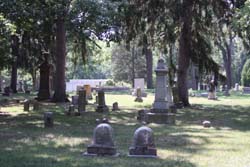 Old State Penitentiary
175 Nationwide Boulevard
Columbus, OH 43215
39.968035,-83.008361
The Ohio State Penitentiary sat on what is now the Arena District - the entertainment region of downtown Columbus, Ohio from 1834 until it was demolished in 1994. Ghosts of the Old Ohio State Penitentiary walk the streets now instead of the floors of the prison.
---