Franklin County Ohio Ghosts and Hauntings -
Old State Penitentiary
---

Old State Penitentiary
175 Nationwide Boulevard
Columbus, OH 43215
39.968035,-83.008361

The Ohio State Penitentiary sat on what is now the Arena District - the entertainment region of downtown Columbus, Ohio from 1834 until it was demolished in 1994. Ghosts of the Old Ohio State Penitentiary walk the streets now instead of the floors of the prison.
There were even ghosts back in the days of the prison as the December 1898 Marietta Daily Leader news article to the left shows. . .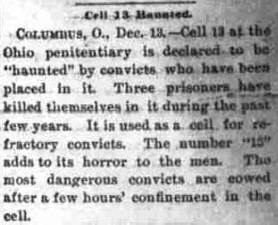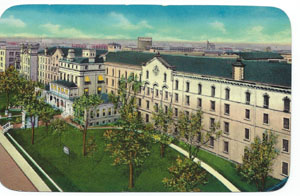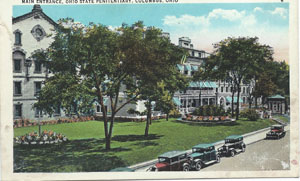 Where the Ohio Pen once stood- dorm area (the arch to the left is from the old Central Terminal Station).





---