Warren County Ohio Ghosts and Hauntings - Waynesville - Hummel House, Friends Home, Stetson House and more
---

Museum at the Friends Home
115 S. 4th Street,
Waynesville, Ohio 45068
39.531233,-84.090179
The 1905 Friends Boarding Home was built by Quakers as a home for retired Quakers. Young teachers also lived in the home. It had indoor plumbing and electricity even at an early time. For $3.50 a week, boarders received room and board, meals and laundry. The building accommodated over 20 boarders and offered a dining area. The building is haunted by a young child who has been heard giggling and running through the rooms. She also rocks chairs and is attached to one of the dolls kept in the museum. The museum also offers ghost tours of Waynesville: 513.897.1607
Hammel House Inn and Restaurant in Waynesville
121 S Main St
Waynesville, OH 45068
39.529541,-84.087426
A ghostly mist slips from Room 4 and down to the dining room, believed to be a salesman who disappeared mysteriously in the 1800s.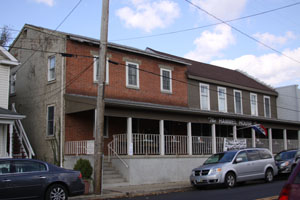 Gift Shops on South Main in Waynesville

Main St
Waynesville, OH 45068
<![if !supportLineBreakNewLine]>
<![endif]> On August 26, 1879, the bodies of two woman and a little girl were found dead in a home on S Main where a gift shop now resides. Although the old home is gone, the ghost of the little girl has been seen roaming the property along with the two women murdered with her.
The old Angel of the Garden Tea Room building
71 N. Main St.
Waynesville, Ohio
39.531684,-84.085475
A man has been seen looking from the upstairs windows.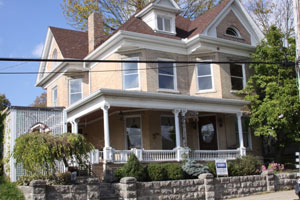 Stetson House
234 S Main
Waynesville, Ohio
39.528209,-84.087943
The house was originally the home of John Stetson's sister Louisa (Stetson) Larrick who died there in 1879 of TB. It was also used by a school teacher in the 1900s. The ghost of a dark haired woman has been seen around the building and it is assumed to be one of the two women.
---

View Warren County, Ohio Ghosts and Hauntings in a larger map