Blennerhassett Island - West Virginia Ghosts and Hauntings
If you like ghostly tours and stuff you can do with the family . . .or without, we suggest a boat ride along the Ohio River to Blennerhassett Island in Parkersburg. You can take a carriage ride tour around the island, tour the mansion and walk the trails to hopefully get a glance of Margaret's ghost. There is a concession stand near the dock with food that's a little too good to be concession stand food (the grilled cheese was to die for!).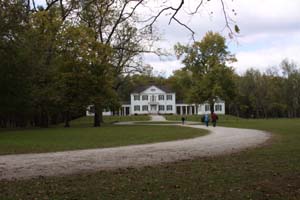 The mansion on the island. Candlelight tours are offered seasonally.
The boat to the island.
Carriage rides around the island. The drivers/guides are incredibly knowledgable and really interesting.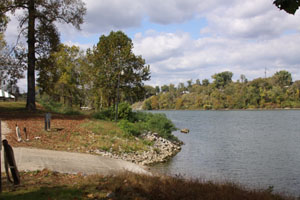 Where ghostly Margaret walks.
137 Juliana Avenue
Parkersburg, West Virginia 26101
Blennerhassett Island
Boat to visit:
137 Juliana Street
Parkersburg WV 26101
(304) 420-4800
Harman and Margaret Blennerhassett purchased an island just outside Parkersburg in the middle of the Ohio River and built a mansion on it in 1798. The grounds were lavishly decorated with gardens. In 1806, the couple was believed to have been caught up in treasonous activities with Aaron Burr. Harman was jailed and released, but it left the family in financial ruin. The mansion burned in 1811 but in the 1980s, it was rebuilt as a tourist attraction on the island.
Margaret Blennerhassett is said to return to her beloved island nowadays as a ghostly figure who walks the shoreline. Some have seen her with a young daughter who died on the island.
There is a museum right up the street from the boat in Parkersburg that offers lots of unique things including a replica of Aaron Burr's death mask. The state park offers boat rides to the island seasonally along with carriage rides and tours of the home. This is definately a fun place to go for the entire family.
---