Guernsey County Ohio Ghosts and Hauntings -
Quaker City Bridge
---

Quaker City Bridge on 513
265-299 Batesville Road
Quaker City, Ohio 43773
39.968799,-81.300031

A ghostly carriage follows foot travelers along Pike Street/ Batesville Road. A stop on the bridge just within town gets a tap on the shoulder. But fear not, if you can cross to the other side, the carriage will not follow.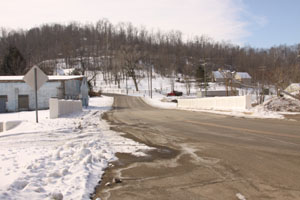 ---

View Guernsey County, Ohio Ghost Stories in a larger map